Buying Or Selling Without An Agent
Q: My fiancee and I are looking for what we wish to be our first home. As first time buyers, we have a lot of questions and concerns.
We have been introduced to a couple who is currently updating their home in hopes to sell it. This home meets a lot of our Needs and offers a few of our Wants as well... but they prefer to sell without realtors involvement. If we are willing, they will take $10k off of the selling price. The new updates are all nice and we like them. We've toured the house and the decrease in price is a nice selling point. I've done research, and the surrounding homes are valued at the same or higher price than what is asked for. Here are my questions:
How common is it for realtors not to be involved in the purchase of a home (sellers asking to do this without agent's involvement)?

Can I still use a Mortgage Broker to help move things along?

Other than a Real Estate Lawyer, Appraiser or Inspector; who else will I need to look for to help or will need to hire?

Is there anything (sites, documents, checklists) you could point me to for further help, guidelines, tips, etc?
These are the first questions and concerns I have about this topic. I have a friend who is a realtor whom we were initially going to use as our Buyer's agent. But I feel bad asking that person questions regarding how to proceed without one. ~LookingFor1stHome
---
LookingFor1stHome - This is a question we see very often.
Do you need an agent? No.
Can you do it on your own? Yes.
As first time buyers, at least take a first time buyer course offered by FHA - your lender should be able to help you identify a course in your local area.
You will need to hire a few people:
A real estate attorney - find someone that specializes in real estate, not a generalist... and negotiate a flat fee.

An appraiser - hire your own appraiser for an independent evaluation of price... don't take the seller's word for it.

A home inspector - I used to promote only members of ASHI (American Society of Home Inspectors)... and a large percentage of the inspectors I work with decided the value of the organization isn't worth it and dropped their membership. You want one that will provide a digital report with pictures.
You will be responsible for coordinating all of the details. Most real estate attorneys will not... so before you decide on an attorney, ask if he/she will write your offer (after you've had an appraisal... otherwise you're winging it... and Zillow/Trulia is not the most accurate data source).
You'll want to think about P&S date, time for inspection, commitment date (speak to your lender), closing date, etc. Those dates have contractual and financial meanings, so be sure to go over them with your attorney and then you'll need to track them. Don't mess this part up... it can cost you your deposit.
If you have good folks involved, ask them what things you'll need and by when... and then put it on your calendar and don't miss those dates.
Since you've never bought before... and the sellers probably haven't sold many houses... there are a number of details that will fall through the crack until the 11th hour. Be prepared for some late scrambling around. I don't know what state you're in, so I don't know how your state process works... and I'm licensed in MA/RI so those are the only states I can comment on.
Lastly, you have to be careful in sharing too much with the seller. People may be friendly and seem genuine... and when money is involved, and lots of money, people change. It's just a fact. Any agreements MUST be in writing where you all sign and date or via email (and Bcc yourself). Nothing should be solely verbal... if something starts verbal, simply say, "Great! Let's put that in writing."
Don't be afraid to negotiate with the sellers... you can't worry about hurting people's feelings. Mind you, that doesn't mean be a jerk... and I think you get the drift.
People think our job is easy. Sometimes it is... when you have two motivated parties that do everything they're supposed to it can be. There are often hiccups along the way. An outstanding agent will know how to handle them, will know who to contact, and will address them before they become a problem or before it's urgent. Without an agent, and with no experience buying a home, you have the pleasure of learning it all on your feet. Be sure to hire good people to help reduce (not eliminate... because that's impossible) your stress.
Good luck!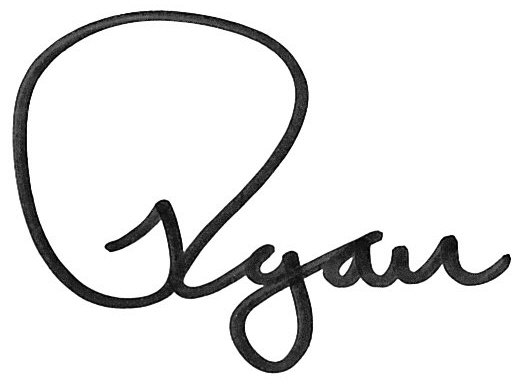 Author:
Ryan Cook
Phone:
508-524-1754
Dated:
July 18th 2016
Views:
226
About Ryan: ...