Can I Buy A Home If The Septic Perc Failed?
You think you've identified your dream home and find out the home's septic system has failed. If you're buying a bank-owned home, the onus will likely be on you to have a new system designed and installed post-closing. If you're paying cash, it's just another expense. If you're planning on financing the home, either the seller will need to address this or you'll need to obtain a renovation loan.
What's A Perc Test?
The first step in the process of designing a septic system is the completion of a Percolation Test, commonly referred to as a "perc test". An engineering firm, along with a member of the local Board of Health or county or state Department of Environmental Management as an official observer, will arrange to have a backhoe dig a series of holes on the property.
"Shallow" holes of 3'-4' depth. These holes will be filled with water and the rate at which the water drains into the soil will be timed. Sandy soil will drain much more quickly than packed clay and will require a smaller drain, or leach, field.

A deep hole to determine the depth of ground water. The bottom of the septic tank cannot be within a specific distance of the ground water.
Here's a quick video on perc testing.
Is A Failed Perc The End Of The Line?
I guess it depends on how badly you like the location. There are alternative solutions to a traditional septic system. Any of these choices will require an engineer with a specialized skill set along with a highly skilled site contractor... and is likely to be a more expensive solution to a traditional septic system.
Mound System
Because acceptable soil conditions are not always found below the surface, the mound allows the conditions to be created above the surface. The design featured an above-ground gravel mound with distribution pipes running its length and width.
Pressurized Dosing
A low-pressure dosing system (LPD) treats wastewater then pumps it into the soil several times daily. Of the nonstandard drain fields, it is the least expensive to install and operate.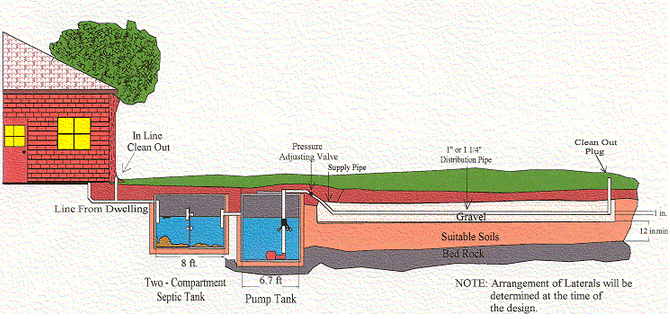 Sand Filter
Sand filters treat wastewater using naturally occurring physical, biological, and chemical processes. They are one of the best options for additional onsite treatment where septic tank/soil absorption systems have failed or are restricted due to high groundwater, shallow bedrock, poor soils, or other site conditions. Sand filters are constructed beds of sand or other suitable granular material usually two to three feet deep.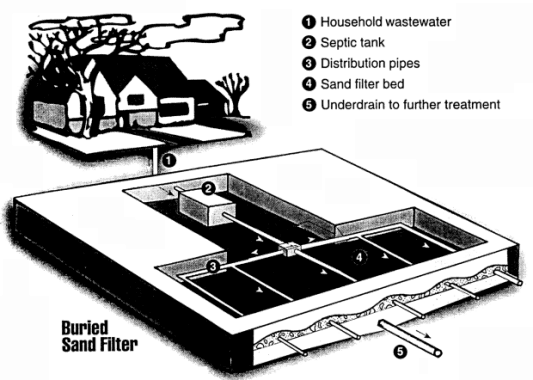 Plastic Chamber Leach Field
Infiltrator chamber leach field units are high-density polyethylene arches that interlock to form a continuous drainage area with a much greater storage 'surge' volume than conventional pipe leach fields.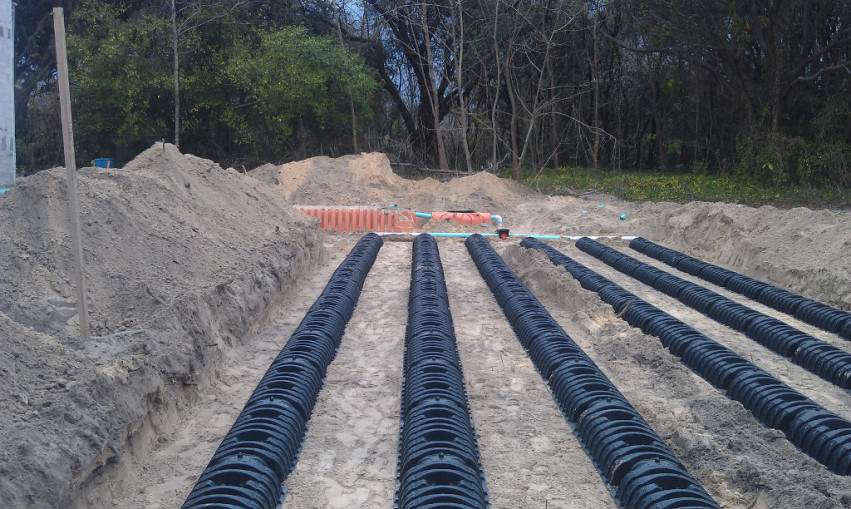 Aerobic Treatment Systems
Conventional septic systems work in an anaerobic (oxygen free) environment, promoting the growth of a black, sludge-like layer called the biomat in the drain field. By introducing oxygen into the septic tank, aerobic bacteria thrive and consume 20-30 times more organic material than anaerobic bacteria.
Drip Distribution Septic Systems
A subsurface drip distribution system distributes wastewater through a system of tubing with flow regulating emitters. It's similar to a drip irrigation system for your garden... just underground.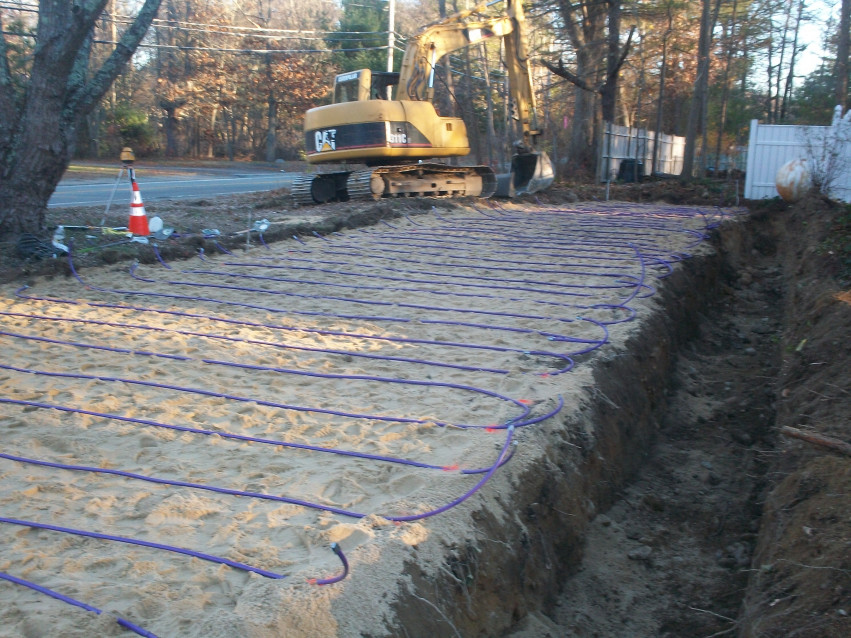 Constructed Wetlands
A constructed wetland is used to recreate the treatment processes that occur in natural wetlands.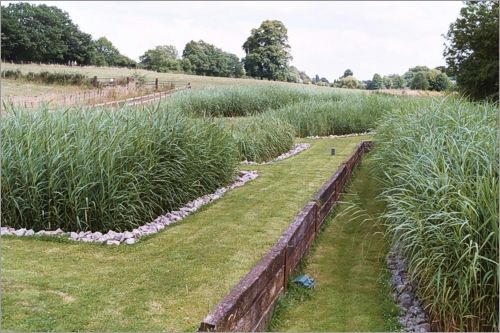 Selling Your Home?
Get your home's value - our custom reports include accurate and up to date information.
Get Home Value